By Travel Weekly Asia
The storied train will roll into Gardens by the Bay with a pop-up exhibition featuring two original carriages, Michelin-star dining and an escape room.
The 'Once Upon A Time on The Orient Express', an exhibition at the Institute of the Arab World in Paris, is making its way to Singapore's Gardens by the Bay (GBTB) .
Starting 12 December 2020 until 13 June 2021, the 2,000sqm exhibition space on GBTB's West Lawn will be the temporary home for two of Orient Express' original carriages – the fourgon car and a Pullman car built in 1929. The pop-up exhibition will house over 300 restored artefacts, interactive displays, a restaurant and escape room.
"With overseas travel on hold for many, we hope to bring a bit of the world to the Gardens, so that Singaporeans can spend some quality time with their family and friends this holiday while keeping safe," said CEO of Gardens by the Bay, Felix Loh.
Singapore will be the first destination to showcase the Orient Express outside of France, according to Singapore Tourism Board.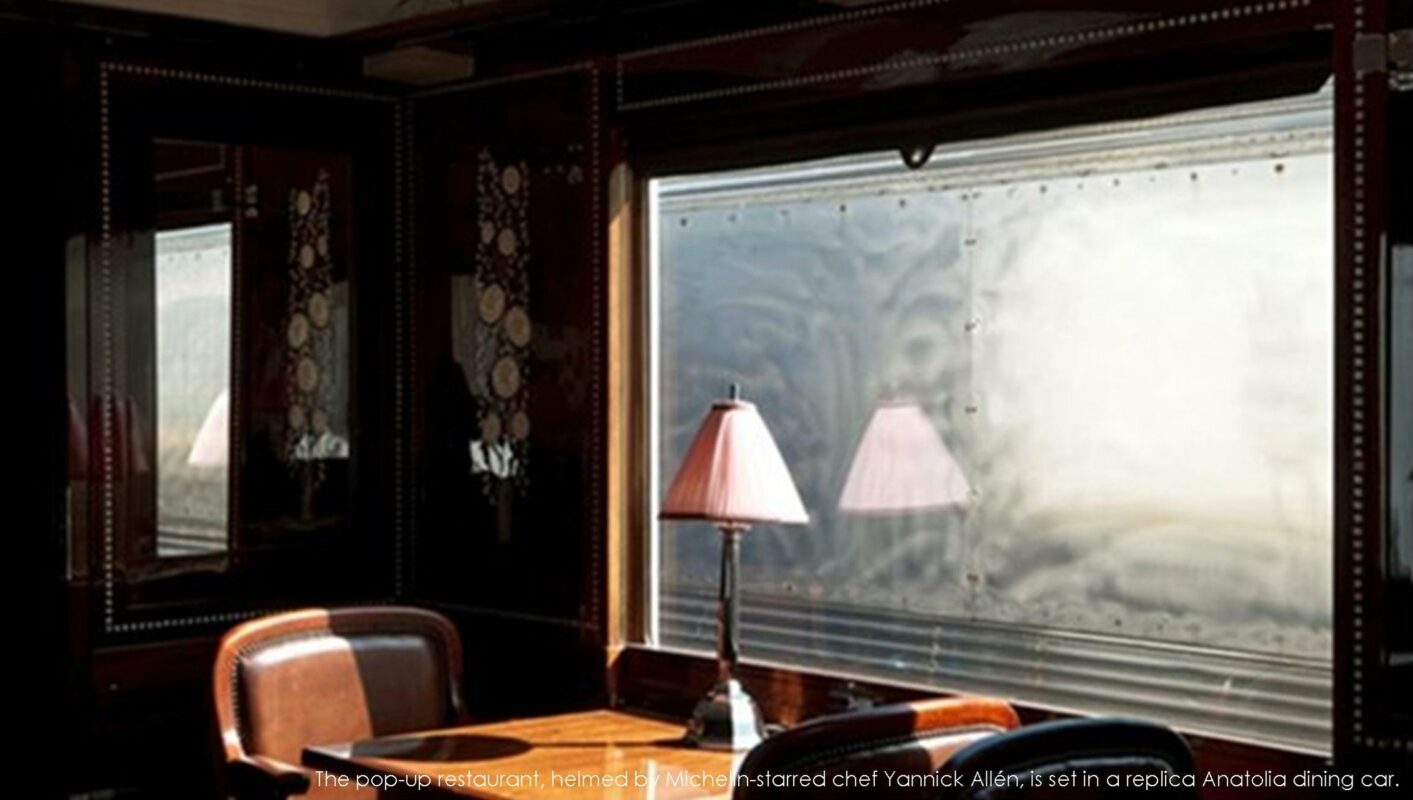 In the showrooms, visitors will find archived documents, photos, movie extracts, news items, objets d'art and a particular section devoted to The Orient Express' role in breaking borders between the East and West.
A highlight will be the special gourmet experience served up by Michelin-starred chef Yannick Allén in the pop-up restaurant set in a replica Anatolia dining car, which dates back to 1925 with its luxurious interior decoration based on the drawings of the great British cabinetmaker Albert Dunn.
The 40-seat Orient Express Road Café will feature the various coffee blends discovered along the iconic train's stops through Paris, Venice, Vienna and Istanbul. Helmed too by chef Alléno, the menu will also include Singapore's traditional coffee, Kopi O – as a nod to the host city.